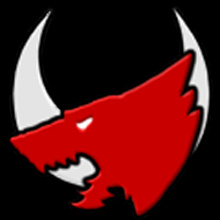 I've finished all the GS work and can now start in on the paint (and finish the paint on the first one). Not much to say, so enjoy the final scuplt WIP.
This guy is by far my favorite of the poses. The addition of the chaos warhound heads really makes these guys complete. I'm still looking to build 2 more in the future. But for now, 4 is plenty.
(Don't worry Tim, that tutorial is in the making)
I'm a huge fan of the guitar string for power cables.
Like the above one, adding the wolf head to this guy really brought it together. Also, I hated the pose of the hand because he looked like he was grabbing but didn't have an extended arm and just looked like...he was going to tickle something. So, of course, he gets to choke a bitch. Poor Thousand Sons....
It also gives the model a nice perspective of how terrifying/massive they are in scale. That marine looks tiny and make the wolf look even bigger.
"Chomp!"